You've reached the Virginia Cooperative Extension Newsletter Archive. These files cover more than ten years of newsletters posted on our old website (through April/May 2009), and are provided for historical purposes only. As such, they may contain out-of-date references and broken links.
To see our latest newsletters and current information, visit our website at http://www.ext.vt.edu/news/.
Newsletter Archive index: http://sites.ext.vt.edu/newsletter-archive/

The Tragedy at Virginia Tech
Dairy Pipeline: May 2007
Bennet Cassell
Genetics and Management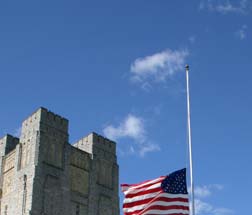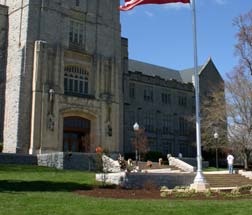 Dairy Pipeline is a product of the University Community called Virginia Tech. What follows on these pages this month is typical of the timely, scientifically based, useful and applicable information that we seek to share with the dairy industry each month. But those who contribute these notes and the institution that supports them have been deeply and profoundly shaken by the tragedy that befell our University this week. Through the words of sympathy and encouragement that have flowed into this campus from every corner of the globe, we have learned that Friends of Virginia Tech are everywhere. This week, truly, we are all Hokies, as we are all human. I express a deeply felt appreciation to all who read these columns and turn to us for new knowledge and sound advice, for your support and prayers in these difficult days. As we, the inclusive family of Virginia Tech, work our way through mourning and ultimately, healing, I ask that we rededicate ourselves to the purpose for which this University was founded: service to and concern for others everywhere.

Visit
Virginia Cooperative Extension