You've reached the Virginia Cooperative Extension Newsletter Archive. These files cover more than ten years of newsletters posted on our old website (through April/May 2009), and are provided for historical purposes only. As such, they may contain out-of-date references and broken links.
To see our latest newsletters and current information, visit our website at http://www.ext.vt.edu/news/.
Newsletter Archive index: http://sites.ext.vt.edu/newsletter-archive/

Ambassador Richard Crowder Joins the AAEC Department
Farm Business Management Update, October - November 2008

Professor Crowder will teach strategic leadership and conduct outreach on international trade issues. Crowder previously served as a special advisor for the Office of the United States Trade Representative (USTR). Most recently, he served as the USTR's chief agriculture negotiator, where he was responsible for directing all U.S. agricultural trade negotiations worldwide.
Crowder has more than 30 years experience in the food, agriculture, and international trade sectors. He received his B.S. and M.S. degrees in agricultural economics from Virginia Tech and his Ph.D. in agricultural economics from Oklahoma State University.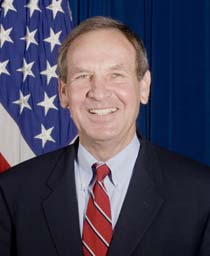 Visit Virginia Cooperative Extension